COVID-19 Vaccination Campaign by Pro-Rural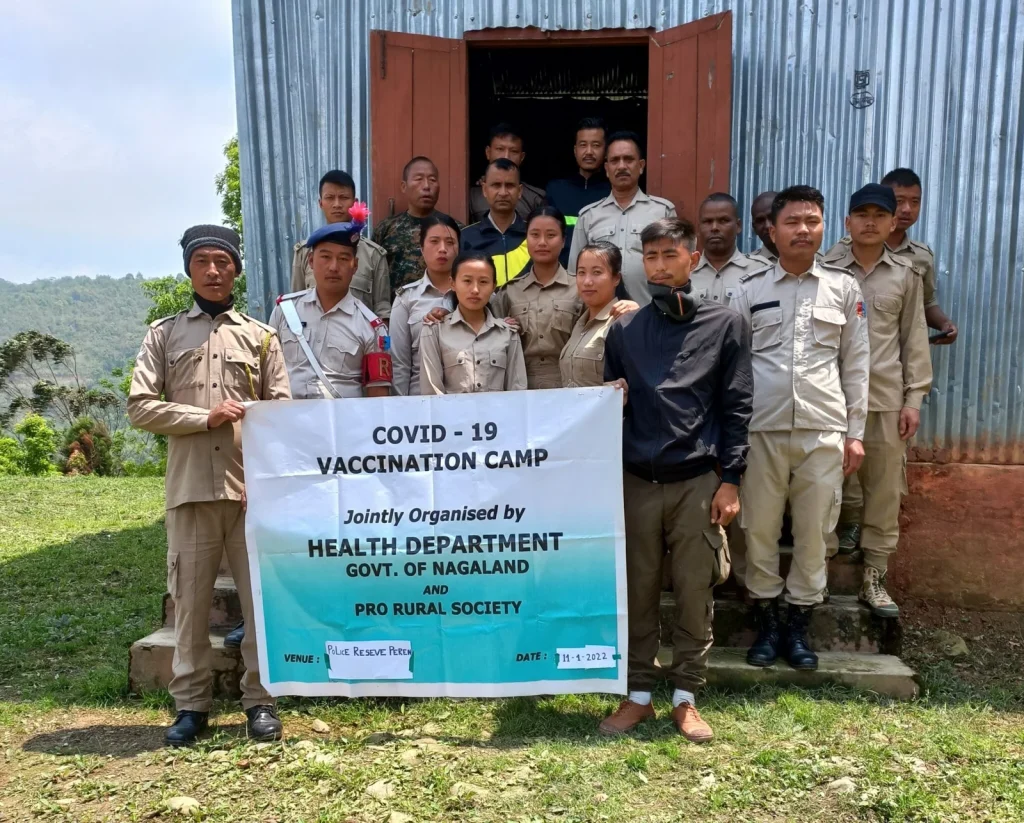 Pro Rural started a vaccination campaign on 17th January 2022 in an attempt to vaccinate the least vaccinated districts in the rural parts of the state of Nagaland and Manipur; Peren district and Senapati district respectively. the state of Manipur had called out NGOs to help in community mobilization to encourage the communities to avail the COVID-19 vaccines.
Essential Medicines gifted by Pro Rural to PHCs, CHCs, and Sub-Centres
Awareness campaign at L.M. Higher Secondary School, Peren
In these districts, due to false rumors and disinformation particularly through social media, there was strong resistance to the COVID-19 vaccination spread among the people. In order to combat these rumours awareness camps were conducted in all the villages.
Awareness campaign at Tepum village, Tening block