As a humanitarian organization, with a history of being involved in times of disasters and crises like during the Assam Great flood in 2003 and 2007, and during the Odisha super-cyclone, etc., Pro Rural has engaged itself during the Covid-19 pandemic crises in many ways.
Pro Rural translated the government guidelines and protocols on the COVID-19 pandemic, like the "Do" and "Don't" into local dialects with the approval of the District Covid Task Force/CMO, and carried to the rural inhabitants in August 2020. It also campaigned against Stigma through social media and Radio Talks.
Seedlings for Rabi Crop (cabbage, beans, mustard, etc.) were supplied to the poorest households of 15 villages in Nsong Circle as a measure to improve nutrition and income during the lockdown in Dimapur City, Medziiphema and Nsong Area of Peren District
During the COVID-19 second wave lockdown starting from 1st May 2021, Pro Rural mobilized funds to bring relief to the neediest households of Migrant laborers and daily wage earners, in Dimapur City. According to the locality Chairman/Headmen, the relief benefited about 1050 households with 20kg rice, 2kg Dal, 1 Liter Cooking oil, Food Supplements for infants and aged people, sanitation kits, and medical items. Another relief distribution targeting petty vendors, start-up micro-entrepreneurs, and their families was implemented in September 2021. A total of 50 beneficiaries received dry Ration and sanitation kits.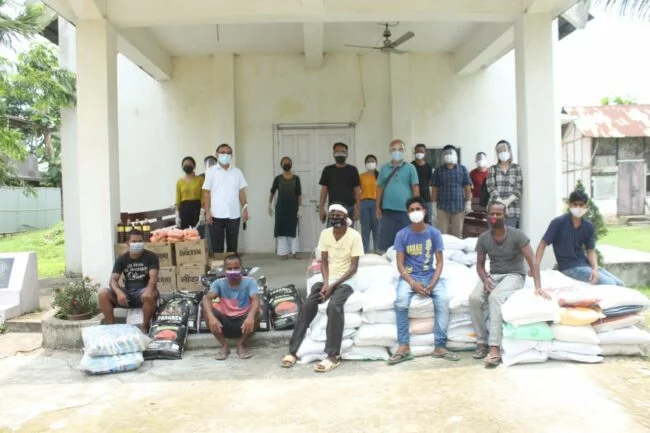 Related article
HELP NAGALAND BREATHE is a Covid-19 response campaign group in…

On realization of being the least vaccinated districts, the District…